Ayurvedic herbs have been used in India and abroad for thousands of years. Their anti-inflammatory and antioxidant properties help people deal with illnesses and boost their body's immunity. Different types of ayurvedic herbs have found their usage in almost every household.
Paneer dodi or Paneer flowers is one of the ayurvedic herbs used due to its incredible benefits. Contrary to a misconception, paneer dodi is made from milk, it comes from plants. This herb helps in controlling sugar levels, etc. 
Namhya in its range of herbs also has Paneer dodi covered.  You will come to know more about paneer dodi further below.
What Is Paneer Dodi?
Paneer Dodi comes from the plant family known as Solanaceae. The plant of this herb is said to be native to regions of Afghanistan, India, Nepal, and Pakistan. This herb is also referred to as Indian Rennet.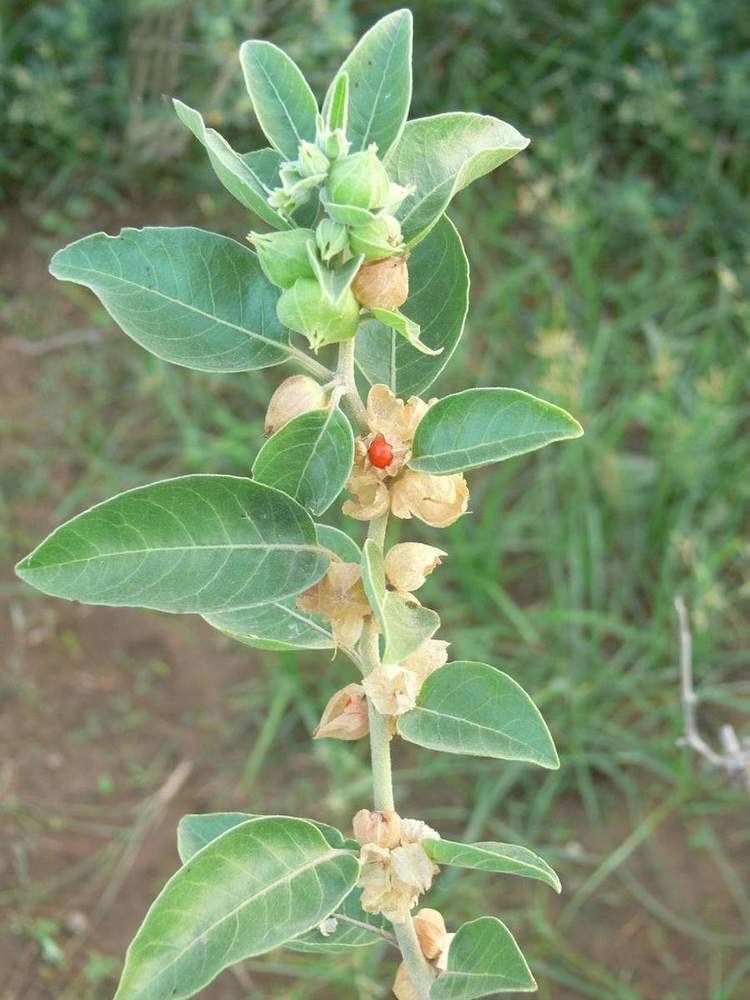 Paneer Dodi is a shrub that can grow up to 1.2 meters in height and needs a subtropical or tropical climate for its growth. There are many medicinal properties of this herb. This makes it suitable for treating different types of diseases. 
A few of the medicinal properties of this magical herb are
Hypolipidemic

Hepatoprotective

Cardiovascular

Hypoglycaemic

Healing wounds

Antiinflammatory

Antioxidant

Cytotoxic

Antitumor

Antibacterial

Antifungal

Immuno-suppressive

Nervous system depressant

Free radical scavenging
Thus, the above-mentioned medicinal properties found in Paneer Dodi, help in relieving various health issues. You will come to know about Panner Dodi benefits further below.
Paneer Dodi Benefits
Indian Rennet or Panner Dodi has found its use in treating various ailments. Some of the benefits of this wonderful ayurvedic herb are
Relief from body pains

- While overworking as you grow old, body pains are a common occurrence. Are you letting your body pain affect your productivity and energy levels adversely? Then, you should definitely consume Panner Dodi.
This herb helps in reducing joint pains and lower back pains, which can happen due to a bad posture. Due to its richness in omega-6 and omega-3, this helps in cure from arthritis. 
Omega-3 and Omega-6 are fatty acids that increase blood flow throughout your body. Thus, proper blood flow helps in getting rid of tenderness, morning stiffness and discomfort in your body. Regular consumption of paneer dodi can therefore relieve you from recurring body pains. 
Treating asthma

- Are you suffering from respiratory problems like Asthma? Are you facing trouble getting outdoors during winter, because of this deadly disease? Then, paneer dodi is a go-to solution for you. 
This ayurvedic herb helps in improving lung functions. Your symptoms of asthma can be managed by consuming paneer dodi on a daily basis. 
People can be prone to sudden asthma attacks due to increasing air pollution nowadays. Paneer dodi can prevent the onset of asthma suddenly. 
Purification of blood

- Due to its free radical scavenging medicinal property, this herb aids in repairing the blood cells which are damaged. This also in turn helps in fighting against the toxic free radicals that can be present in your body. 
Thus, blood gets purified in your body in the whole process. The antioxidants present in these flowers help in purifying the blood. You can fight against germs due to the purification of blood and the removal of toxins from your body.
Preventing liver damage

- Due to the hepatoprotective property of this wonderful herb, you can be protected against potential liver damage. Critical liver ailments can be cured by the consumption of paneer dodi regularly. 
For skin health

- There are many paneer dodi benefits that can purify your skin and improve its health. Paneer dodi can aid in soothing your inflamed skin due to its anti-inflammatory properties. 
By sitting in the sun for a longer duration, excess melanin gets produced and your skin can become dull. Consumption of paneer dodi can reduce melanin production. Thus, your skin can become brighter and its glow can be restored. 
Due to its antioxidant properties, the ageing process of your skin can be reduced. Thus, your youthful look is maintained by intake of paneer dodi regularly.
Healing the wounds

- This herb can also be used in healing your wounds. You can apply its flower extract to the wounded area. This can increase the healing rate quickly.  The pathogens which are present in the wounded part can be killed by its application. 
Relief from menstrual pains

- Are you the one who suffers from intense menstrual pain during your period cycle? Does your irregular period cycle make you insane? Then, you must try paneer dodi.
Paneer dodi is a magical herb that can provide you relief from intense menstrual pain. Further, your irregular menstrual cycles can be improved by consuming this herb. Your uterus's health is also improved by the improvement of the blood flow in your body. 
Paneer dodi for diabetes- Type 2 diabetes has become a common disease amongst today's growing population. If you or someone who is known to you is suffering from this ailment, then paneer dodi diabetes benefits are many. 
Diabetes occurs when there is more glucose production in your body due to insulin resistance. Through the consumption of paneer dodi, insulin can be used to reduce the glucose levels in your body. This can keep your sugar levels under control.
Your beta cells of the pancreas can also be repaired by the intake of this wonderful herb. Thus, insulin production in your body can be improved. Due to the antihyperglycemic property of paneer dodi, your diabetes can be under control. 
Though paneer dodi can help in keeping your blood sugar levels in check, it isn't the only solution. To maintain your sugar levels, you need to incorporate a healthy diet that is less in sugar. Besides that, regular walking or any kind of physical exercise helps in managing diabetes. 
It is suggested to consult a medical specialist for diabetes, before consuming paneer dodi or including anything else in your diet. You should also keep a regular check on your sugar levels while consuming this herb. 
Controlling urine output-

If you often suffer from passing urine from your body, then paneer dodi can help in increasing urine output. The diuretic property of this herb helps in the passing of urine easily. You can also get ease from painful urination by consuming paneer dodi. 
How To Eat Paneer Dodi?
Since there is a procedure followed to consume something, paneer dodi needs to be consumed in a certain way too. The steps followed to intake paneer dodi are
Initially, soak around 12 to 15 pods of paneer dodi in a glass of water. Keep it soaked overnight.

Squeeze those pods until you see no trace of water within the paneer dodi pods.

Thereafter, filter the extracted water through any sieve. 

You can finally have that filtered water on an empty stomach during the early morning. 
Paneer Dodi Side Effects
Along with the incredible top 9 benefits of paneer dodi, there are some side effects that you can face by its consumption. A few of the side effects of paneer dodi are:
Due to its nervous system depressant property, the overconsumption of this magical herb can lead to dizziness, confusion, headache, lightheadedness, memory-related issues, and dry mouth.

Due to its immuno-suppressive property, paneer dodi can cause other diseases and increase the risk of infections in your body.

Pregnant women are forbidden from consuming paneer dodi as it can pose some side effects to expecting mothers. 
How Can You Buy Panner Dodi or Indian Rennet?
Paneer dodi or Indian Rennet can be found easily in Ayurvedic medicines stores. You can also purchase them from various online websites that sell paneer dodi. Besides, consuming paneer dodi, you can also include other nutritious food in your diet to keep your health in check. 
As you already know that paneer dodi is used to manage high sugar levels and thus manage diabetes. Have you ever wondered about other things that you can include in your diet to manage your sugar levels? If not, then let us discover other ways to manage diabetes, which are
Checking your sugar levels regularly. In case of too much fluctuation in your sugar levels, it is advisable to consult a doctor.

Reducing intake of sugary food in your diet as much as possible.

Keeping a check on your weight. Excess body weight or obesity can be a major cause of diabetes. 

To keep your sugar levels maintained, you should indulge in at least 30 minutes of light workout or brisk walking. 
Buy Paneer Dodi From A Collection Of Namhya's Herbs Today
After being cognizant of the top 9 benefits of paneer dodi, you must purchase this ayurvedic herb from a well-known ayurvedic herbs seller. Namhya is the go-to solution for you. You can check out Namhya's paneer dodi, and avail of it at the cheapest prices.
Namhya's paneer dodi works wonders in reducing your high sugar levels and thus managing diabetes effectively. Since it is completely natural and has no added preservatives, this herb poses no side effects on consumption. 
Are you the one who is having sleepless nights and struggling to get a deep sleep? Then, Namhya's paneer dodi is the must-try herb for you to not compromise on your sleep hygiene. 
Further, you can be sure of getting weight loss results within months of consumption of our paneer dodi herb. Namhya's paneer dodi is FDA registered, which makes this product 100% authentic. 
Thus, what are you waiting for? Order our paneer dodi from
here
and experience its magical benefits at affordable prices. For any queries regarding this product, you can contact us
here
.